Review
Best Budget Chromebook – Toshiba Chromebook 2 Review
Positives:
- Full HD Screen
- Great Performance
- Great Speakers
Negatives:
- Low Build Quality
The main reason behind the popularity of Chromebooks is that they are really cheap. Most of them do not cross $300 mark and thus prove to be amazing budget notebooks. Here we are going to review the second Chromebook from Toshiba named, Toshiba Chromebook 2.
Toshiba's 1st Chromebook was undoubtedly impressive; however, it was a bit bulkier in size as well as weight when compared to other Chromebooks. In the second round, Toshiba has tried its full to preset the same Chromebook in much compact form. So let us waste any more time and review this amazing Chromebook 2 in order to find out its positive as well as negative points.
Toshiba Chromebook 2 Design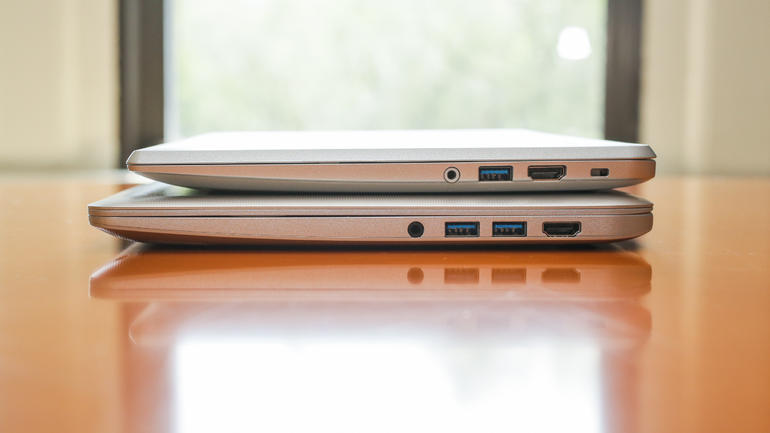 The design of Toshiba Chromebook 2 is not very special, still Toshiba has done a great job by cutting down its size. The Chromebook looks better than the first one. Fully silver in color, it is also covered by resin which might or might not be liked by the users. The lid contains flex which fails to offer tough protection to the screen, however, it is compensated by strap on covers offered by the company for the model that will toughen it up as well as provide smooth finish to the notebook. Toshiba Chromebook 2 is just 12.6 inch wide and 8.4 inch in length. It is 0.8 inch in thickness and weighs only 1.3 kg or 3 pounds.
Toshiba Chromebook 2 Features
The first thing that we see when we open the Chromebook is its screen. The screen is a lot better than the normal ones; however, the side angle view as well as the colors might not impress you that much. But this does not affect the sharpness of the images and the videos that we see on the screen. One could obtain the perfect working angle in the laptop easily since its LED could be opened up to 135 degrees.
The screen resolution could easily be adjusted too. In case you are watching HD pictures and videos, you can adjust the resolution to full HD too.
The skullcandy stereo speakers are pretty good. They fire the sound pretty hard from under the keyboard. Toshiba Chromebook 2 features pretty large touchpad that easily recognizes multiple gestures. A HD webcam with dual mic offers decent video calling. In addition to one USB 2.0 port it also possesses one USB 3.0 port and HDMI output.
Toshiba Chromebook 2 Performance
The new Chromebook 2 is powered by a new Intel dual core Atom 2.58 GHz Celeron N2840 processor. It is assisted by a 4 GB RAM and has 16 GB internal storage. The 4 GB RAM provides too many benefits including smooth video playback and running low graphics games.
Toshiba claims that the laptop can go on for 11.5 hours at low resolution of 1366 x 768. The battery life goes down to 9 hours at full HD resolution.
Verdict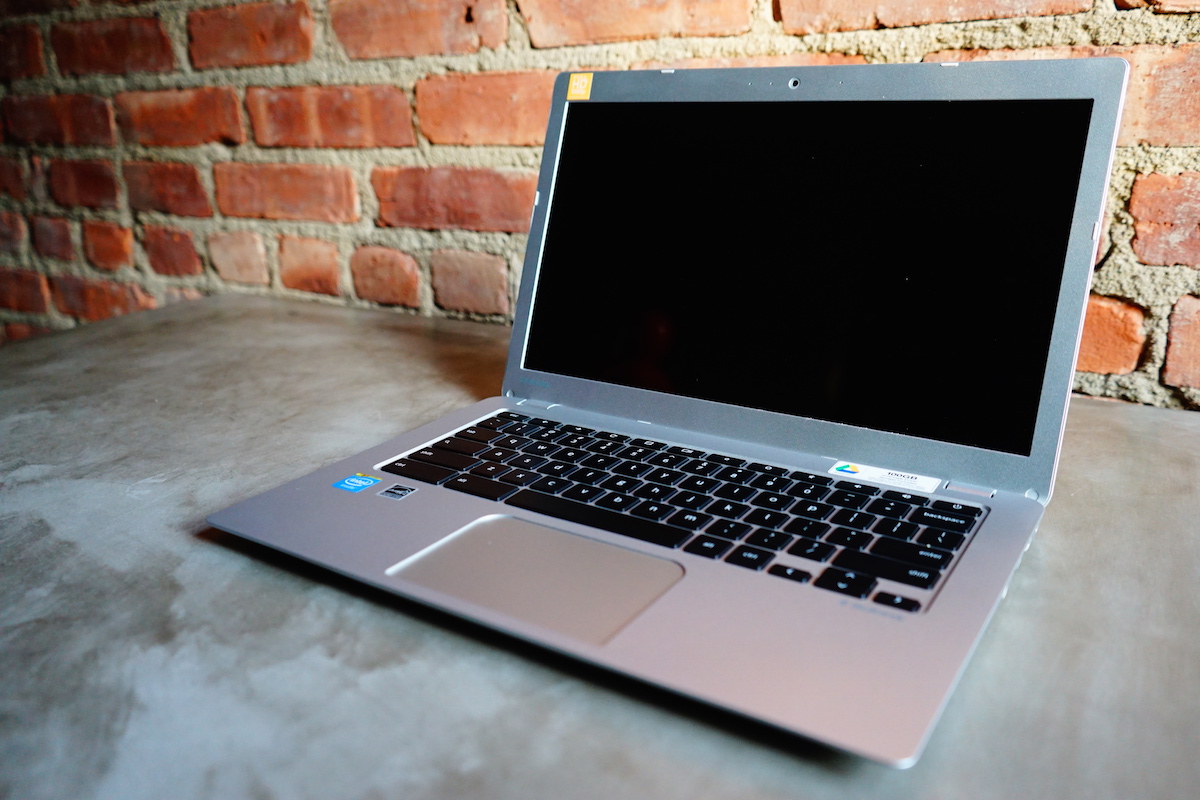 Overall, we would like to say that if you are looking for a laptop with fast Chrome OS experience, Toshiba Chromebook 2 is one of the best you can get at decent price range. It might not be the best Chromebook available in the market, but it is definitely the best at the price range at which is being offered by the company.