Review
Review: Windows 8.1
Positives:
Windows 8.1 is free to current Windows 8 users. The missing Start button is back. The Search and App Store are improved and it boots directly to desktop on laptops and desktops.
Negatives:
The Windows App Store is still kind of poor. The return of the Start button didn't change much in functionality. The mix of modern UI and the good-old desktop is still very confusing.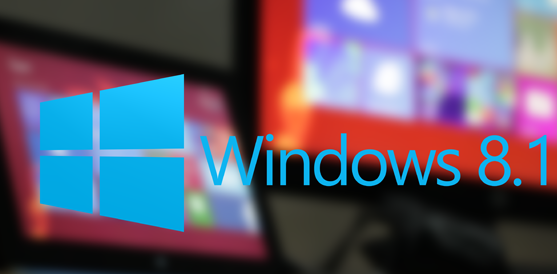 Microsoft announced the release date of Windows 10 later in 2015, and before it's official public release, let me do a retrospective review about its predecessor – Windows 8.1.
Technically Windows 8.1 is an upgrade, but since even Microsoft refused to use this term, let's say – update of the previously released Windows 8.
Windows 8.1 is free for Windows 8 users and they didn't even need to download it from the App Store cause it was planned as a regular update to their operating system. That should not be strange at all cause the tweaks and fixes should have been there in the first place.
To be fair, I honestly think that the idea to connect touch with mouse+keyboard users is evolutionary, but I have to agree with everyone who experienced all kinds of trouble using Windows 8 and Windows 8.1, Microsoft should have done it better.
I've had installed Windows 8 as soon as it was released. My first impression was: Awesome!! Then I started connecting all the accounts that I posses, starting with my Microsoft account, as we all know Microsoft asks you to do that, and it started syncing everything. My photos and files where uploading to Sky Drive, I saw a lot of contacts from everywhere syncing to People and I panicked that much so I even wanted to go back to Windows 7 like right away.
Fortunately I didn't to that. 🙂
As you probably presume, I am going to be reviewing Win 8.1 as a mouse+keyboard user.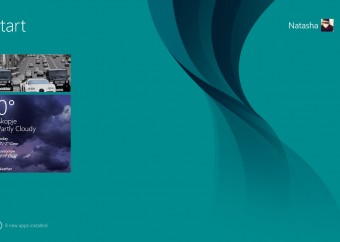 I find it a little funny that Microsoft wanted to change the direction of the conversation about Win 8 with the update which they even called a new product. Not new at all actually.
Many users, to be specific – mouse+keyboard users, were complaining about the Start button. Their requests were fulfilled and the button was brought back. Yeah right! It is there where it belonged but its functionality isn't. The usual Start menu was gone forever, and pressing the button takes you again to this new modern UI that Microsoft forced to desktop and laptop users. We all find it a little confusing at first. Actually most of the users still do. As one of them I have to confess that I barely even use the modern UI. I'm not saying I don't like it, оn the contrary, I love it, but my laptop's screen isn't touch screen and that's more than enough of an argument to make me not want to use the modern UI since the basic navigation is seriously difficult. As a pro, I have to mention that right-clicking the Start button does offer you loads of actually useful options.
The next good thing that came with Win 8.1 was that it boots to your desktop. Originally, Win 8 booted to the modern UI and you had to tap or click on the desktop icon so that you can use the desktop.
I must compliment Microsoft on the Search Everything functionality. It's improved a lot in 8.1, it can search through apps, settings, files, content, through Sky Drive…
Win 8.1 also provides more personalization options for the users that want to add a little of their own style to their device.
The camera application was improved too. The same stands for the Windows App Store, but to be sincere I still find it insufficient.
The Snap View mode is another feature that got its refinement. As useful as it was in Win 8 when you could have divided your screen on two halves, you can imagine how much more efficient it is when you can run alongside three applications.
My final thoughts on this subject you can already feel, I assume. As amazing as this idea and concept are, reality is completely different.
I strongly support every change, almost always, so all in all, I will say Windows 8.1 is really great and it's for the best that you get it if you are already a Windows 8 user. If you are a Windows 7 user and can't imagine yourself without the usual desktop-only Windows, either stay there where you are or buy a new PC with touch-screen.