Review
Review: Snapchat App – Fun or Not?
Positives:
It's fun I suppose.
Negatives:
The interface is not very user-friendly.
Privacy issues.
Many teenagers and young adults misuse it.
Ruined reputation, wide known as the "sexting" app.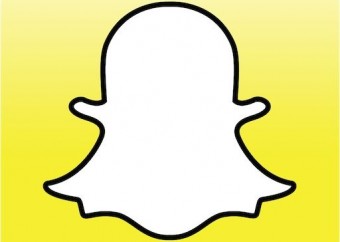 Snapchat in a social media application that was developed by Evan Spiegel, Bobby Murphy, and Reggie Brown. It's a photo-messaging app that allows users to take photos, recordings, to add text to the photos or draw on them,
and than to send them to a selected list of recipients or to one recipient only. It's called "Snapping" or sending a "Snap". The sender has to set a time limit for how long the recipient or recipients can view the Snap. The time interval is from 1 to 10 seconds. After the limit expires, Snaps are hidden i.e. deleted from the recipients' device and deleted from Snapchat's servers.
At least that's what the idea of Snapchat is. I'll get to the real issues later in the review.
According to Snapchat in 2014, users were sending 700 million photos and videos per day and Snapchat Stories content was being viewed 500 million times per day.
The company is valued to about &10-$20 billion.
Most (about 80%) of Snapchat's users are based in US.
Using Snapchat is quite easy and simple – you take a photo or record a video, write a message on the photo or draw something (optionally), send it to a friend or to a few friends. After they see it and the timer ends, the Snap disappears.
The contacts to who you can send Snaps are all the users of Snapchat you have in your address book, but also you can add any other user of Snapchat, a complete stranger in fact.
There's another feature that wasn't available originally – the Snapchat Story. It's reminds a lot of Facebook's Timeline, since you can post an image to Story. You post your photo the same way you were sending it to a contact or selected list of contacts and the difference being that now the list is all of your contacts that use Snapchat. Everyone in your contacts can view this post as many times as they want for 24 hours. That's the main divergence between Facebook's Timeline and Snapchat's Story.
There's also text chatting. The conversation does not disappear immediately, but when you close the app. If you close the app, the messages you received disappear, but the ones you've sent are visible for few minutes more. In my opinion it's really messy.
The video chatting is also confusing since the user interface isn't that friendly at all.
Recently Snapchat introduced Discover.
Interesting, ha?
Yeah, my thoughts exactly. But the idea that you can take a "Selfie" in whatever pose you want, send it to whoever you want and after seconds it vanishes has attracted and practically drove teenagers and young adults crazy. Just have in mind that there are ways for the recipient to save your sending, either with a screenshot or using one of the many third-party applications which appear almost everyday working literally to make Snapchat's life more difficult. Snapchat states that they will notify you if a recipient takes a screenshot of the Snap you've sent them, and this brings me to my argument, what's the point of the timer if everybody can save the photo without the need of a third-party app and Snapchat sends you a notification about that?
Many researches showed that people seem to be in full knowledge about this concern, but still continue using the app because they find it fun.
Snapchat also is widely known as a "sexting" app because according to me most of the users misunderstood the purpose of the app. Sure that exchanging fun, silly or explicit photos that vanish after short time interval may seem to some people challenging and interesting, but still the fact that Snapchat was hacked and had privacy issues is a matter that should affect and worry every user, especially the parents because the bigger part of the users are below 18.
Although in the documentation of Snapchat it states that the company's servers retain a log of 200 Snaps sent and received, but other than that nothing is stored. If the Snap is not viewed by the recipient it remains on the servers for 30 days.
After the serious hack that happened on 31 December 2013, Snapchat faced another problem with spam that ranged from dietary and weight loss to pornographic ads. Later on, hackers got their hand on 100 000 supposedly deleted Snaps.
In conclusion, Snapchat is an app that could have been very useful, but the misconception turned things around. Snapchat have to try to improve many concerns and features, especially the privacy problems and the reputation in general, in order to get adults to use it.