Positives:
Jumia is user-friendly
Jumia has a wide selection of Items
The prices on Jumia are pocket-friendly
The services are quite impressive
Convenient payment methods
Cash on delivery
Negatives:
Some times there are delays in delivery
Customer care not available on Sunday through phone
Limited types of items
What Is Jumia?
Jumia is a top online store operating across African countries. Jumia is owned by a larger company by the name Africa Internet Holding which has been classified as one of the fasted growing internet groups in Africa. The company has acquired 9 holdings among them being Jumia Kenya, Lamudi and Hellofood. The international ventures include Jumia Nigeria, Jumia Ghana, Jumia Cameroon, Jumia Ivory Coast, Jumia Morocco, Jumia Uganda, Jumia Egypt, and Jumia United Kingdom.
What Do You Get On Jumia?
Jumia has already placed itself as the number one stop shop for fashion items and tech gadget in all the states that it operates in. The online store has an unlimited stock of electronics, apparel, shoes, home accessories among many others. Jumia takes pride in their doorstep delivery service which is a great convenience for most people with busy lives that do not give them the time to go shopping.
Website Usability
One of the most important aspects of an online store is its user friendliness and Jumia has scored major point s in this. The website looks simple to understand and the categories make everything easy to find. Once you click on the category, the items will be displayed together with their prices and information. You can then click on an item you are interested in and all the information pertaining to that item will be displayed. There is a 'Buy Now' button that you can use to buy the item by selecting the method of payment. For easy operation, you will need a Jumia account which can be opened on the website or you can sign up using your Facebook account. There is a Jumia app for mobile users convenience.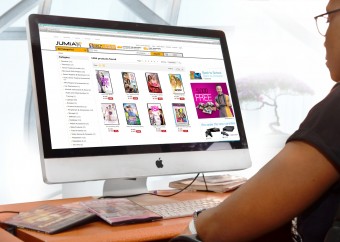 Jumia Payment Methods
Jumia has grown to become a large online store operating in different nations across Africa and also in the United Kingdom. The online store has become a popular household name based on the services it renders and the convenience it offers to the shoppers. Online shopping on Jumia is not all online because you can order an item from the store and pay when it is delivered at your door step. Cash on delivery makes things easy for shoppers since they will not have to pay for any extra charges for money transfer. You can also pay using your credit card through Jumia's online payment which is secure. Another great option for most people is the use of mobile money where available. In Kenya, Jumia accepts payments through M-pesa, Airtel Money and Yu Cash…. and the delivery is free.
Jumia Warranties And Returns
Jumia guarantees its customers that they will only get 100% authentic quality on the items they shop. Different items have different warranties and you will have to check out the site to get more information on this. As for the returns, if you are not impressed by the order when you receive it, you have the freedom to return it but within a 7 day period. You are advised to contact the customer care service for this issue.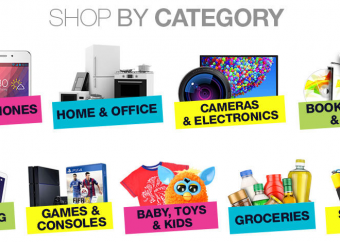 Jumia Prices
When you compare the prices on Jumia and the prices on regular and other online stores, you will realize that there is a difference. Jumia offers low prices for most of the items they stock and you can have a chance to enjoy the many discounts such as the Jumia black Friday promotion where goods were sold at almost half the retail price.
Is Jumia Safe?
Jumia has employed state of the art technology in their security to ensure that all the personal data is protected through encryption. This ensures that the customer information does not fall on the hands of people with unlawful intentions. With this in mind, you can rest assured that your online money transactions on Jumia will be safe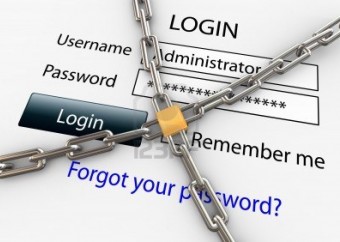 Jumia Customer Service
There is a customer service team working around the clock to ensure that all customers are satisfied with the services and to answer any question and solve different store related problems. There are contact details available and you can reach the customer service through mobile phone from Monday to Friday and half a day on Saturday. You can also email the Jumia customer service for any enquiries.
How To make Money On Jumia
If you are enterprising person and you own a blog, a website or an active social media account, you can easily make money with Jumia. By displaying Jumia's ad banner on your website or blog and sharing info on items on sale on your social media, you will get a commission with the terms that the customer buys the item within 30 days after clicking on the item. Jumia affiliates earn up to 100% commission for every item sold which is a great deal especially keeping in mind that there are continuous promotions to assist you in marketing the items.
Verdict
Jumia is a leading online store by its own right and has services that will further propel it to popularity and extensive growth. The company has a lot of lucrative deals and a wide range of products from different manufacturers. The online shopping experience is simple and the delivery service is highly convenient making it one of the best online stores in Africa. It is a store recommended for people looking for fashion items, home décor, and electronics.