Review
Review: Lovingly made in NYC & SF – Swarm by Foursquare
Positives:
User-friendly interface and simple to use.
You can turn off your location and you won't broadcast where you don't want to.
Very well integrated with Twitter, Facebook Messenger and SMS in order to connect you with your friends.
Negatives:
It's just not the old Foursquare.
You need to have downloaded both Swarm and Foursquare.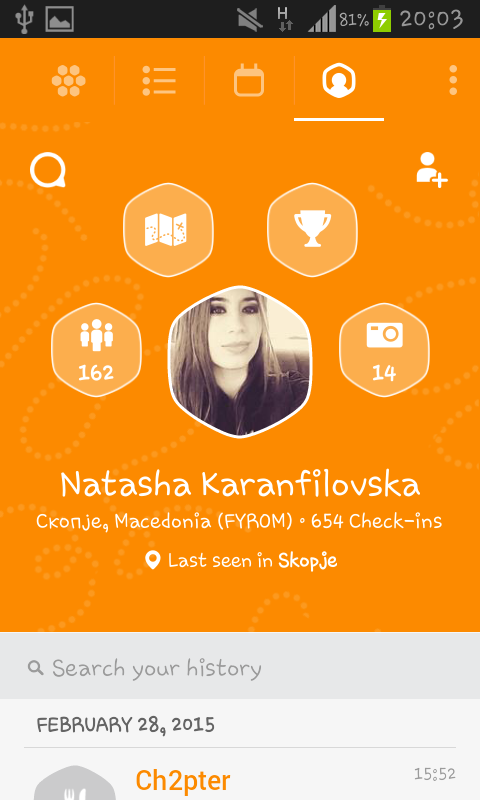 Swarm is the new app by Foursquare, the app where they moved the check-in feature. It's an app that connects you with your friends and enables you to see who's nearby or who wants to meet up later.
The app is a result of the rebranding and renovating Foursquare. Foursquare split into two apps.
Foursquare was the app that used to help you pick a place to go and help you keep up with friends, see where they're checked-in or see a tip they left.
It seems like every user that loved Foursquare thinks of Swarm as an unnecessary confusion.
Me for example, as a loyal longtime user, I still can't get over the terrible decision they made to split Swarm off from Foursquare.
Foursquare removed the gaming aspect of the app. I was into Foursquare at first, mainly because I found it very fun to check in everywhere and earn points, badges, mayorships.
In my perspective, it seems like Foursquare used the users like myself to create the database that Foursquare is now selling to the public, and the original users lost all they actually cared about – the points, badges, superuser degree and the mayorships.
Swarm misses a lot of the stuff Foursquare had. The ones that I truly miss are the point system with the point leaderboards, the mayorships which now are replaced with ordinary stickers and the coolest badges.
Foursquare was a great way to see what people thought of places and there were the check-ins, the battles for mayorships, etc. Now you use it for finding great spots only.
Meanwhile Swarm is meant to be used when you are looking for something to do or you're attending an event and you want to invite other people to join you.
Swarm is focused only on the friends that are currently nearby, unlike Foursquare.
The main screen is an overview of friends that are close to you, the ones that are only few miles away and those that are far away. On the home screen you can see the check in loop button. The next panel is a list of where have your friends checked-in last.
On the plan panel you can post a status to share where are you heading to and invite your friends to join you. They can let you know if they're interested. Since Swarm runs in the background, it alerts your friends that you're nearby or that you want to meet up. You can connect your Swarm with Twitter, Facebook Messenger and SMS and if you want to connect with your nearby friends, you just tap on their photo and choose a contacting method.
The downside of this is that Swarm is constantly using Wi-Fi/3G and GPS, and that results with bringing your battery down faster.
Then there's your profile page, where you can see your completely new leaderboard, friends, map, photos and history.
When you connect with a friend on Swarm, you automatically start following them on Foursquare too. This is the feature that annoys me the most since there isn't a way to disable it.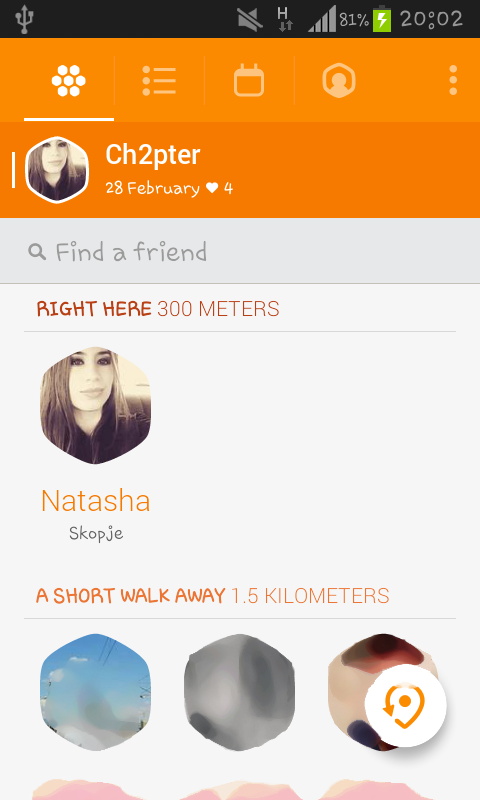 Swarm takes away some of the most interesting parts of Foursquare and puts them into another not so cool app that enables you to plan activities with friends – something you can already do on many other social media networks.
For a longtime user I can say that this is the main reason I stopped checking-in and don't use Swarm anymore. In fact, I still wonder why new users start using Swarm in the first place, although it can be useful for a spontaneous get-togethers.
I do love Foursquare, even the new one, but I have to admit I would do anything for the old one to come back. Swarm isn't my thing at all.