Review
The First Apple Wearable Device – Apple Watch Review
Positives:
The Watch is really excellent in terms of features and design. If you do not like Android devices, it is the way to go.
Negatives:
Apple Watch does not support Android Smartphones.
Similar to other tech giants, Apple also entered the wearable tech market last year with their amazing Apple Watch. The Apple watch was quite hyped and it won't be wrong to say that the designers have done an excellent job in terms of style as well as the features which this Smartwatch possesses. Apple has done a remarkable job by pouring almost all the necessary Smartdevice features in this watch. However, the Apple Watch is yet not released in the market; we are going to review this amazing device in order to bring out every vital detail that you need to know about it.
Apple Watch Review
Design
The Apple Watch is a perfect blend of design as well as technology. No doubt, it is really strong and a bit resembles other Smartwatches in the market. Similar to iPhones, the device possesses retina display with highly responsive touch sensors. The most noticeable thing on the Watch is its crown nob present on the sideline capable of performing almost every single task that you wish to do on the watch. In addition to that the knob also acts like the home button of the Watch. This knob can basically zoom in or zoom out of pictures, help you in scrolling up and down music and messages etc. Apple watch has a square shaped design which might or might not be likes by the consumers but it totally depends upon their taste.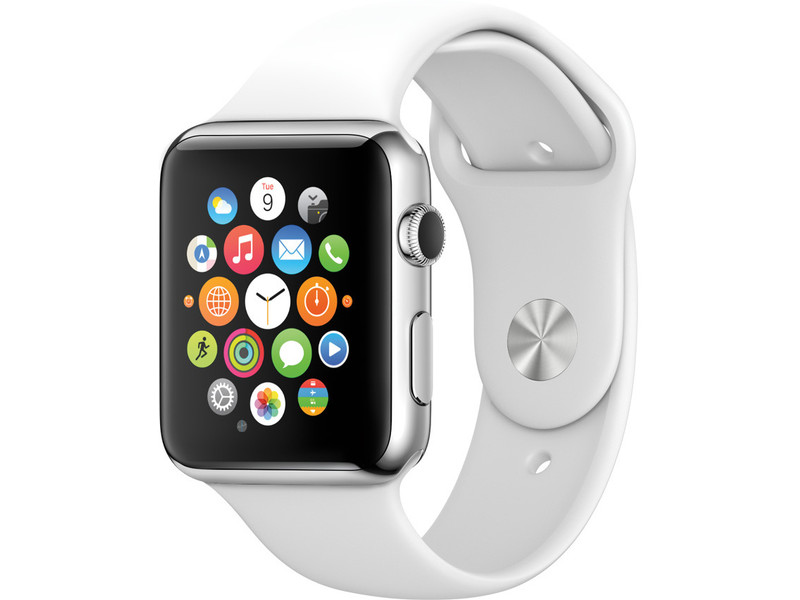 Specifications
Most of you must be thinking that the new Apple Watch must be running on a smaller version of iOS> However, this is not the case. Apple has developed and installed a whole new operating system for this device. This new OS allows the user to perform a lot of new actions with an ease. Sending sketches or heartbeat to another Apple Watch directly, communication by sketching etc are some amazing features this new OS possesses. One could also send voice messages to another Apple watch easily thus making it a small handy walky-talky you can carry with yourself all the time.
Apple watch has a small heart rate sensor attached on its back the register the user's heartbeat regularly that could also be shared with family and friends. All the user needs to do is to tap on the contact to which they want to send the notification and it is done.
Apple has also integrated Siri to this OS and believe me it is smarter than ever. Siri now has brand new ways to make sure that you are connected to it all the time. Apple has also installed various applications, especially health and fitness based that are going to monitor your physical well-being all the time.
Verdict
The Apple Watch is still not available in the market but soon you will be able to access it in 3 variants. Yes, Apple Watch will be available in 3 versions, The Apple Watch Edition (18 carat gold plated), The Apple Watch Sport and the normal Apple Watch. All the three versions will be available with a lot of customizing options so that the user can make this wearable device a bit more personal.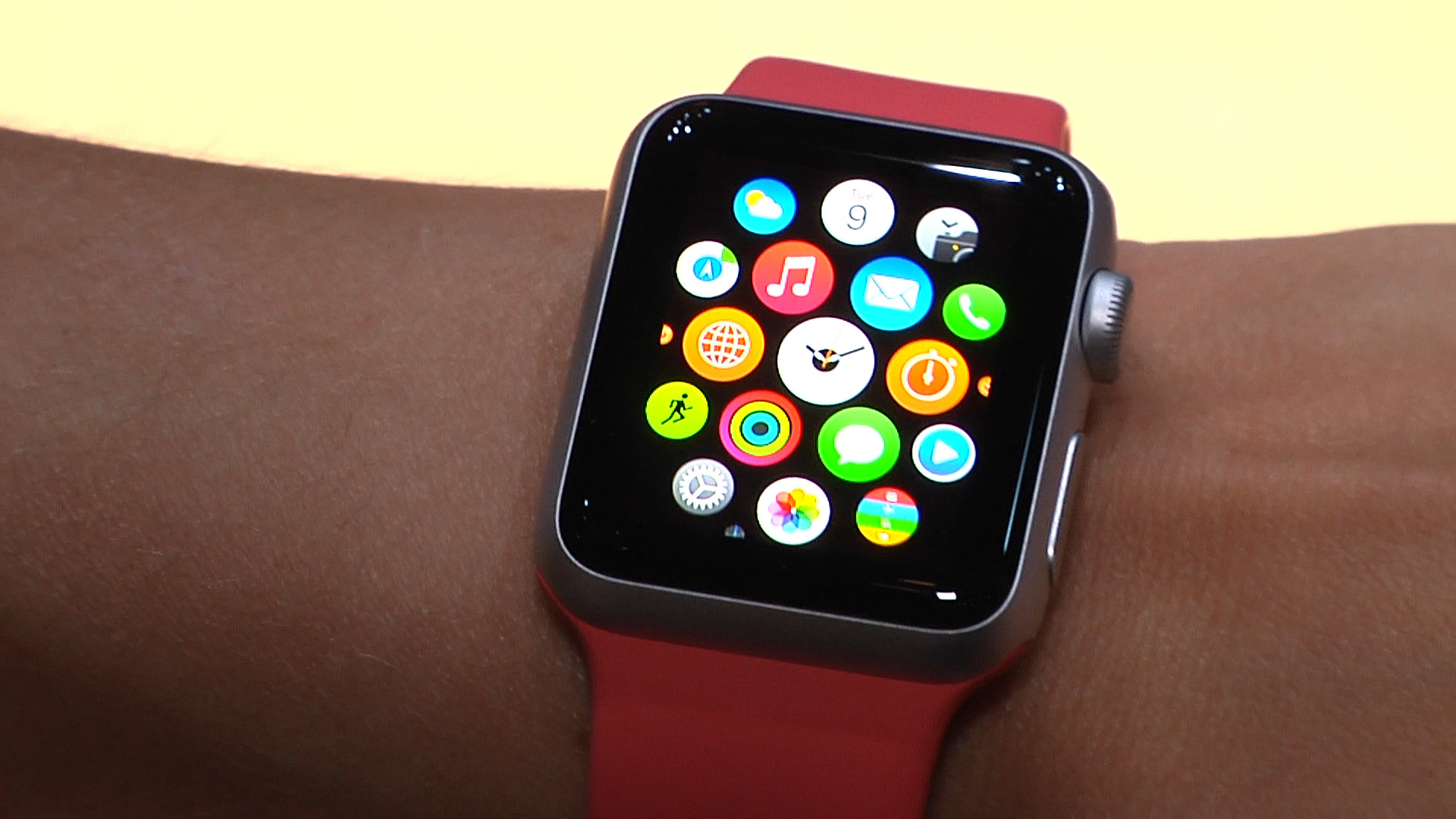 However, the price of the device is still not fixed but it is expected to be around $350. So, in case you are a fan of Apple products and you own an iPhone device, you must get this new generation watch the moment it is available in the market. Apple has also poured their full efforts to make it better as well as more unique than other Smartwatches and we have to say that they have done it well. The watch possesses almost everything and even more that you might be looking in a Smartwatch. It might not impress Android lovers, but we are sure that you will be mesmerized by the charm of this amazing watch at the first look.