Positives:
• It has a pillow top for additional comfort
• Compressed and rolled for easier shipping
• Gives excellent back support
• It's soft and comfortable
• High quality-Made from the best quality materials
• Affordable-its cheaper compared to other mattresses with the same features
• Expands quickly after wrapping it out
• No odor-the mattress has no packaging or any other unpleasant odour
• Eliminates body pain- the mattresses curves itself according to user's body hence eliminating and preventing body pains and aches
Negatives:
• It's heavy
• It has a faint unpleasant smell during initial stages of usage
• Large-Difficult to move in the house
• The pillow gets flattened quickly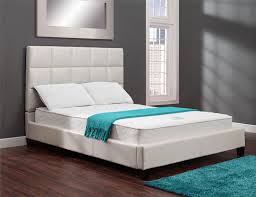 Signature Sleep Signature 13 inch mattress is a product from Signature Sleep. The 13 inch mattresses offer the ultimate luxury for unparalleled comfort plus blissful sleep each night. The mattress is manufactured with the best quality materials in the market. There not so many mattresses out there that can give a soft and comfortable good night sleep. Some will eventually lead to your abhorring back pains and neck aches in the morning du to the constant tossing and turning during the night. A wrong mattress can also lead to uninterrupted sleep and certain levels of uneasiness. But the Signature Sleep signature 13 inch mattresses offer a unique and luxurious affect for a good and comfortable good night sleep.
Features
Sizing and Construction
The full size mattress includes 609 wrapped pockets coils for achieving ultimate comfort. The pocket coils have a 15 gauge to achieve a firm back support. The mattress measures 74" by 53" by 13" and weighs around 74.4 pounds. The shipping weight is not more than 99 pounds. The mattress also boars 13 inches of among the top materials including a quilted rayon from the bamboo mattress cover and independently encased coils, a luxurious memory foam top and layers of 3-zone foam. All these materials ensure that there is equal weight distribution in order to prevent motion disturbances and increased long term support .The mattress is available in full and queen sizes
Design
The mattress comes with a pillow top to promote support for increased user comfort. It has around 744 pocket foils that have been wrapped independently to achieve also superior support. The encased coil helps in balancing the weight distribution thus shaping the mattress on the basis of the body curves thus relaxing pressure points along the neck, the shoulders and the back. The coils also prevent the motion disturbance from your partner for uninterrupted dreamy slumber. The coils are then protected by two cushioning layers to achieve long term durability and unwavering comfort.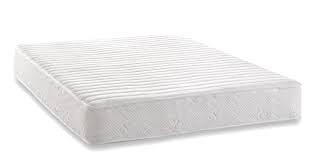 Review
The mattress gets 4.5 stars out of 5 stars from 211 customers in the Amazon ratings. These positive rating indicate that it's averagely a good mattress. Most reviews commend its soft, firm and comfortable nature.