Positives:
- Fast weight loss without exercise
- Plenty of online resources to consult and help with the diet
Negatives:
- HCG is not a proven weight loss solution and is reported to have negative side effects on the health
- Very low calorie diet is risky and difficult to do
- May cause fatigue, irritability, blood clotting, restlessness, depression, and other adverse effects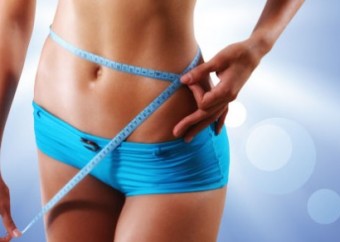 Perhaps you've been contemplating on the best diet to go for these days, eager to shed off a lot of unwanted pounds in the shortest period of time possible. Well, chances are you've already come across the HCG Diet which has become quite popular in the US and many other countries for some time now.
HCG stands for Human Chorionic Gonadotropin, a well-known hormone associated with pregnant women. It is produced by the female body in the early stages of pregnancy and is also often prescribed for those with fertility concerns. However, recent times have made it a household name in the weight loss niche, with plenty of HCG clinics sprouting across the US and offering regular injections of the hormone. What's more, the market is now brimming with various HCG oral drops solutions which are offered as an alternative to injections.
Yes, there are tons of testimonials on the effectiveness of this particular diet. But before you jump on board, it's important to learn more about it first and to be aware of the risks involved.
The Logic Behind It
The HCG hormone increases the metabolic function of a woman's body and works on releasing stored fat, hence resulting in the burning or expulsion of many calories. This is why at the start of the HCG Diet, you are required to take in a lot of fatty foods in order to have enough stored fat to last while you're on the diet. What's more, the very low calorie diet (VLCD) is required so that your body will not need to deal with additional fat that can interrupt the weight loss process.
At the same time, you should also understand that HCG can suppress the appetite, thus making the accompanying VLCD more doable.
The Different Phases
There are basically four phases involved when you do the HCG Diet:
1. Loading Phase
For the first two days that you'll already be taking HCG, you need to eat as much fat as you can in order to load up on reserve fat.
2. Core Phase
This is also known as VLCD phase where you have to strictly follow a diet plan that only consists of 500 calories per day. There are plenty of food restrictions you must abide by, even with the fruits and vegetables you consume. You can complete this phase for 21 to 38 days, expecting to lose 1 to 3 pounds per day. And on the last three days, you must continue the same diet without taking the HCG anymore.
3. Stabilization Phase
This next phase is all about allowing your body to get used to your new weight. It lasts for 21 days during which you are allowed more foods in moderation, but should definitely continue to stay away from sugars and starches.
4. Maintenance Phase
This phase can be undertaken for the rest of your life, allowing you to maintain your ideal weight. Here you can already eat different foods but in moderation, without the need for HCG.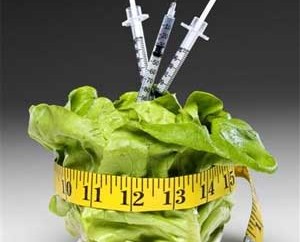 The Low-Calorie Diet
Many people fail to make the diet work because of the 500 calories per day deal. Indeed this is difficult to do, despite the fact that HCG can actually suppress your appetite. On the other hand, there are also numerous successful HCG dieters who have already accomplished this many times and have reached their weight goals.
Nonetheless, you should take note that a lot of health experts and medical practitioners are against this kind of diet because 500 calories is not enough to sustain the energy the body needs on a daily basis. It's not considered healthy and safe.
The Risks Involved
There are reported side effects to the HCG Diet such as fatigue, headaches, irritability, and fluid buildup. Breast enlargement may also occur among men who undertake this diet. Furthermore, low calorie diets put your health in danger. You may experience gallstone formation and irregular beating of the heart among others.
The Positive Effects
On the brighter side, even though scientific studies have yet to provide actual evidence that the HCG hormone itself can bring about weight loss, a lot of obese individuals have lost huge amounts of weight because of the HCG Diet. Many dieters like it because there is no need to exercise, it helps them develop discipline in choosing what food to eat and how much to consume, and it works faster than other diets.
Certainly, the HCG Diet holds great promise in bringing you closer to your weight goal. However, it doesn't come without disadvantages. There are health risks you must consider, some of which may turn out to be serious. So should you jump on board? It's really up to you. Perhaps you ought to take a look at other alternative diets first before actually trying out this one.