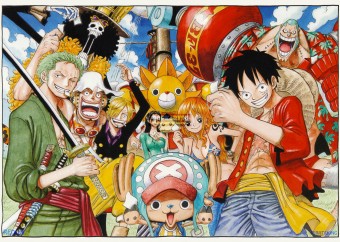 Exotic food, magnificent temples, orthodox religions and diverse cultures are some of the things that define Asia. But those are mostly textbook descriptions, for in this present time, Asia is gaining more prominence with pop music, fashion trends, television dramas, and of course, Anime! What is Asia without these greater-than-life animated series?
Animes originated from Japan. They are animated productions featuring computer or hand-drawn animation. Many of which are based on Japanese manga or serialized comic books and graphic novels. Tons of animes had already been produced and distributed not only in Asian countries but all over the world. Some only last for a couple of seasons while others span years of viewership. Some are pseudo-realist while others are purely based on the out-of-this-world imagination of the creators. As for me, I have several favorite, but among these peeves, one that I got so addicted with is ONE PIECE.
One Piece is based on one of the longest-running manga series of the same title in Japan (which according to all-knowing Wikipedia is also the best-selling manga series in history). It is about the journey and adventures of a boy who dreams to be the next "King of the Pirates". The manga was serialised back in 1997 but the anime version only started airing in late 1999. As of the writing, the anime is on its 680th episode. In my country (so obviously I am not Japanese), the dubbed version only came on television several years later. From that very first episode, I was instantly captivated and became an uber-avid fan. And thanks to the Internet, Google and countless anime sites, I do not have to wait for the television premiere. I am actually on my third re-watch of the entire anime series (LOL!). So what made One Piece extra special from other animes? It's simply the art, story, humor, and characterization.
The first few seasons of the anime actually came in somewhat poor animation. Well, that was 90's and technology was not as ground-breaking as today's. But thanks to the kind hearts and wise minds who did some "cleaning" and "rehab" of the initial episodes and so now, they can be watched in 480p (if anyone has some knowledge of 720p format, please comment). The animations appeared less grainy and color is more toned. According to some blogs, One Piece began airing in high definition and wide screen format by its 207th episode. Several episodes in 720p and 1080p formats have surfaced since then. Animation has also improved, now with bolder colors and graphics. Unlike before, characters now have amazing proportions. Heroines like Nami and Robin suddenly have exaggerated proportions, with mammoth busts and booties (much typical of most animes). Flames, ice, water and other elements in the animation are well-designed and spot on.
But more than how it is created, how it is told is what really made One Piece engaging. The anime is about dreaming and keeping the passion burning. The main protagonist Luffy embarks on a long danger-filled journey to fulfil his dream of becoming the Pirate King and of his promise to a friend and mentor (to return his straw hat). But Luffy admits he cannot do this alone, so along his journey, he collects friends and crew who swear not only to protect each other but also to help one other achieve their own wishes. Aside from Luffy, the crew is now composed of swordsman Zoro, "kick-ass" chief Sanji, sniper king Ussop, sexy navigator Nami, log keeper and archaeologist Robin, shipwright Franky, musician Brook, and "pet" Chopper. Plus, the Straw Hat made countless supporters and allies along the way. Though set in a different world, the anime speaks of several life lessons, like sacrificing for loved ones, acceptance of one's true self, friendship and brotherhood, and humanity. Luffy is portrayed as a simple-minded captain, but along with his easy going character is an honest, helpful and brave soul.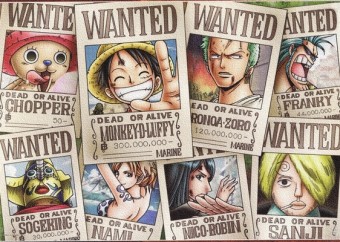 There are elements in the anime which make it very unique, like characters having special abilities after eating the Devil fruit and cities or places which defy imagination. The anime is filled with wits and humor. Watching it is a delight, like eating your most favorite ice cream.
I think the anime is far from airing its finale episode. As of the moment, the Straw Hat crew is still halfway through the world they travel. Many secrets are yet to be revealed, and many characters are yet to be fully known. One Piece has surely bridged several generations, and with the unrelenting avid viewership of the anime, it will continue to inspire dreamers, brothers, friends, and possibly, lovers.