INTRODUCTION
Zygor guides are instructions put together as a strategy guide specifically built for World of Warcraft – an online game with many players classified as a massively multiplayer online role-playing game (MMORPG). This World of Warcraft in-game software guide is packed completely with a guide viewer.
The work of the guide viewer is to show a list of instructions, one at a time concerning the quests for acceptance. Again, the guide viewer shows how objectives can be met and how to use various items in it among other useful instructions.
Zygorguides has made it easy for players to develop their own characters using quests with a possibility of spreading these characters over various zones. The guides are very useful in averting collision by players as foreseen by the game developers. This way, the interface of the World of Warcraft game makes it possible for players to have a customized set of controls and appearance. They can also set up add-ons and make other changes as they please.
DESCRIPTION
Since their inception, Zygor guides have always came up with good content and great features. The leveling guides by Zygor are available for grouping and can also be obtained various languages as well.
They can also be restructured for WoD, level 90-100. Additionally, they are capable of using an in-game add-on design. This way, the player can load and observe them in the game.
Zygor guides have customizing features to make your window have an appearance of your own choice in a single or various steps. Therefore, you can customize the location, color, size and transparency of your window. You can also hide it during combat.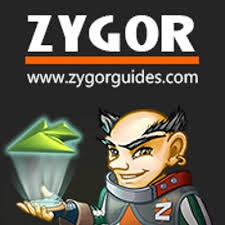 Zygor has an automated installer that automatically sets up the recent version of add-on. This feature enhances the installation process. In each step, there is a waypoint together with an arrow that shows the user how to proceed from one point to another. There is always an icon on the universal map and the small map as well. A movable arrow is also available to direct you towards the correct direction. It is indeed a better way of playing World of Warcraft as explained here.
Currently, there are many more features like an installed talent guide to help in spec'ing your character for maximum efficiency of leveling. Other features include an auto accept and auto turn in quest, auto equip best gear, a new system of travel, auto sell grey items and pet information display among several others.
POSITIVES
One of the most interesting things with Zygor guides is their detailed nature while at the same time maintaining few instructions. Most importantly, Zygor guides help the user to complete quests in a less sophisticated manner when compared to the enigmatic descriptions available in the quest log.
Another useful characteristic of the Zygor guides is that they are user-friendly. Users can comfortably and easily use them without difficulties.
With these guides, accuracy is highly enhanced. The user is accurately guided by the waypoints based on where he or she wants to move to.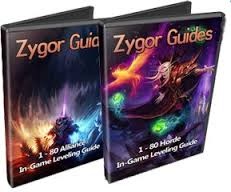 For Zygor guides, the players do not need to print anything anymore. They can easily be used without the need to minimize World of Warcraft to check into the guide or even press Alt+Tab or even missing out on the instructions. All these instructions are easily seen in the game.
Both new and older users can easily adapt to Zygor guides. Another advantage is the fact that it is owned and operated through an outstanding business that has for some time now been working on it since 2007.
The beauty of Zygor guides is also seen in the manner in which it can install and update itself spontaneously. Most importantly, these updates are always readily available for users in advance. They don't have to wait.
NEGATIVES
Zygor guides are definitely a great in-game software guide for World of Warcraft. However, players will be forced to dig deeper into their pockets to pay more for it. While it remains a superior choice for many, it will certainly cost more to get Zygor Guides than other guides for World of Warcraft.
FINAL THOUGHTS
Zygor guides are a set of instructions that is a strategy guide meant for World of Warcraft online game. This in-game software has revolutionized the way the game is guided. It has incorporated more useful features making the game easy to play both for new users and the advanced ones as well.
The Zygor software guide has an in-built automated installer that keeps updating it to a current version. The guide's enabled features such as the pet information display provides information about every available pet while in a pet war. Essentially, the guide is user friendly and the user does not have to worry about the instructions because they are available in the game. This makes the game even more enjoyable.
Zygor guides are undeniably a superior choice for the World of Warcraft despite its high cost. However, any serious gamer will definitely go for it regardless of the cost incurred when compared to other guides.