Few days more and it will be the most awaited, if not dreaded, time of the month (toinks!) – the Valentine's Day! For the lovers, it will be day to wear red (or white for those who find red cheesy), have dinner, and possibly later (ahem), have a nightcap somewhere cozy. For the singles, it is time to party or be out there and find the fish you like in an ocean where the likes of you are swarming. For those who does not give a damn, just stay at home and watch re-runs of The Walking Dead or Game of Thrones.
Wherever part of the world you are, there are certain traditions that make the Valentine's Day celebration extra special (or more peculiar?). Here are the ten funny, strange or entertaining traditions around the globe which I found very interesting (these need further verification):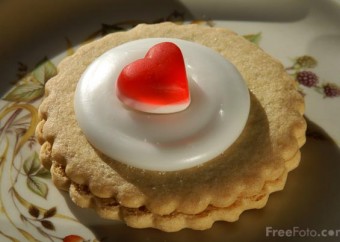 South Korea. Fourteen must be the magic number as the 14th of every month is dedicated to anything related to love, such as January 14 as Candle Day, May as Rose Day, June as Kiss Day and December as Hug Day. On February 14, women give chocolates to men, and men give candy (how sweet!) to women on March 14 or the "White Day". For the unlucky ones who received none, they gather on April 14, the "Black Day" (OMG! April fools?), to eat black bean noodles and mourn their fate.
Japan. Similar to South Korea, women are obliged to give chocolates to men on Valentine's Day. There are two specific types of chocolates: the giri-choco given to friends, colleagues and close friends, and the hon-mei for boyfriends, husbands or lovers. They also celebrate White Day in which men give back white chocolates to women.
Malaysia. Fairy tale or not, but on the seventh day of the seventh month of the lunar calendar, women pick some oranges, writes their phone numbers on them, and throw them into the closest river, wishing upon the stars that her prince will pick one up. Some "wicked" evil vendors often collect the oranges and resell them! But nah, could one of the guy shoppers be the man of the mystery lady's dream? Or the vendor?
Norfolk, England. The people of Norfolk in the East of England believe in "Jack Valentine" – the Valentine's Day equivalent of Santa Claus. This lovable character (does he have big belly or white beards?) knocks at little children's door on Valentine's Eve and sneakily leaves them presents.
Denmark and Norway. Based on their unique tradition, young men write love poems known as "gaekkebrev." They send them anonymously to the women of their desire, signing the poem only with dots (one dot for each letter in his name). If the recipient correctly guesses the sender, she will be rewarded with an Easter Egg on that year. If she is wrong, she owes her admirer an egg instead.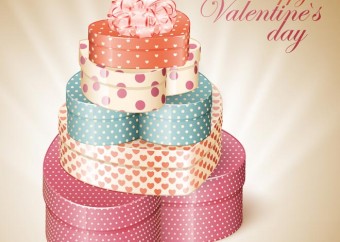 Singapore. According to my friend Wikipedia, Singaporeans are among the biggest spenders on Valentine's Day. Just how big? Around 60% of Singaporeans are willing to spend between $100 and $5000 (2008 data) during the season leading up to the holiday.
Saudi Arabia. In Saudi Arabia, It is illegal to celebrate Valentine's Day (aahhh) since it is not an Islamic Festival. Several youth people in Saudi Arabia have been arrested for this.
Israel. The Jewish equivalent of Valentine's Day is Tu B'Av. In ancient times, girls would wear white dresses and dance in vineyards where boys await them.
Slovenia. For the Slovenes, February 14th marks the start of working in the fields (Really? Duh!). St. Valentine is actually one of their patron saints of spring. They also believe that on this day, birds propose and marry, and so some painstakingly walk barefoot through the frozen fields to witness this event.
France. Although it is now banned, people in France once followed the custom called "drawing for." Unmarried people, young and old alike, would go into houses facing each other. From across the windows, they would begin calling out and pair off with their chosen partner. If the man did not get excited with his valentine, he would desert her. Later on, a bonfire would be lit where ladies would burn images of their ungrateful lovers while hurling abuses at them.